A: Making Materials in Saiki, Japan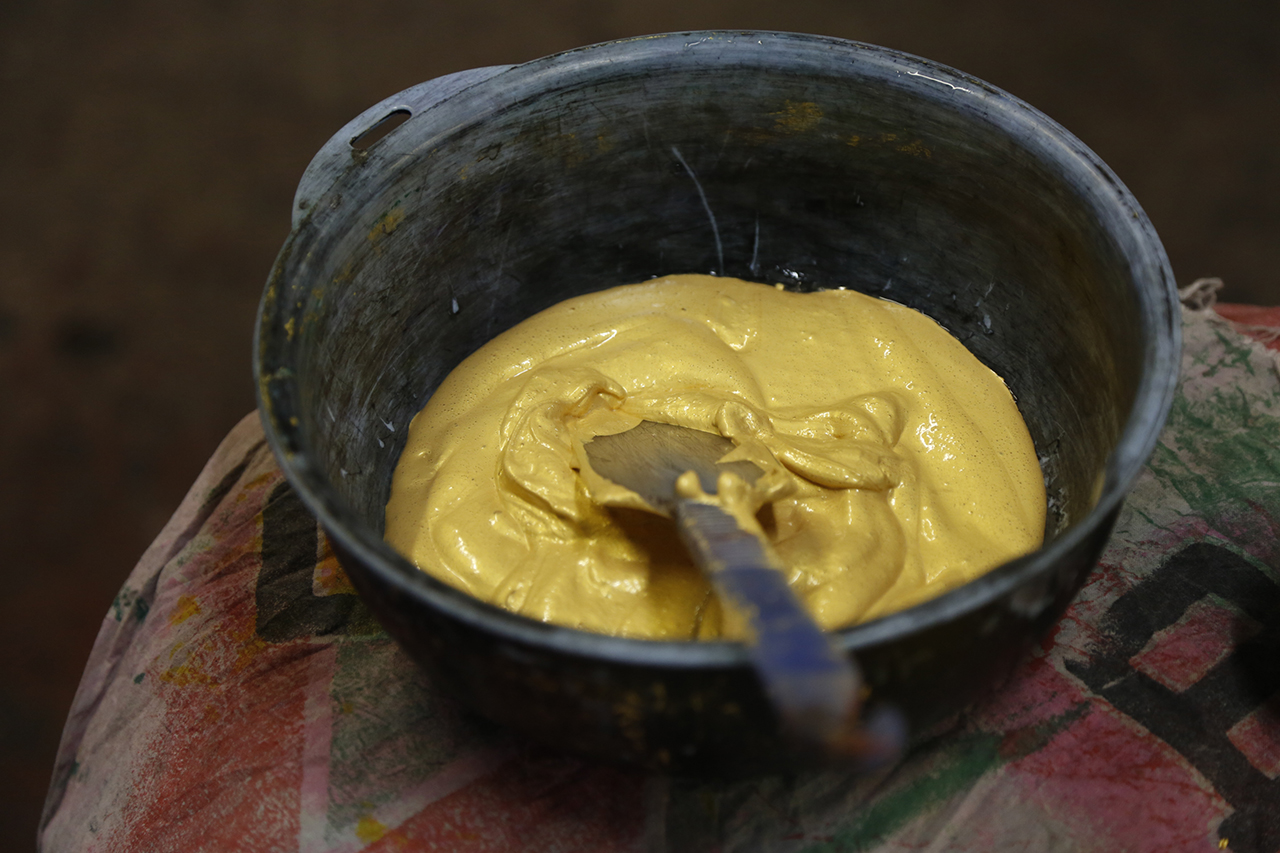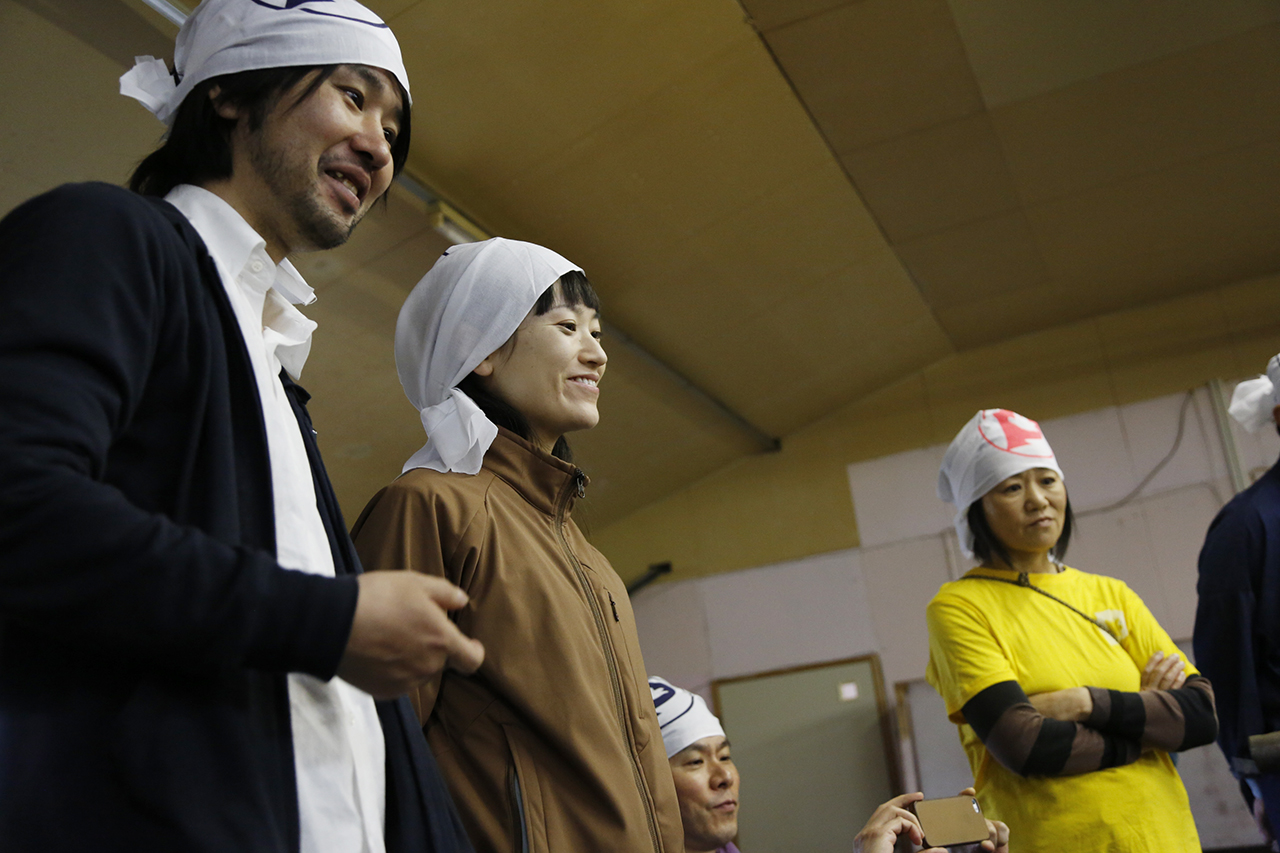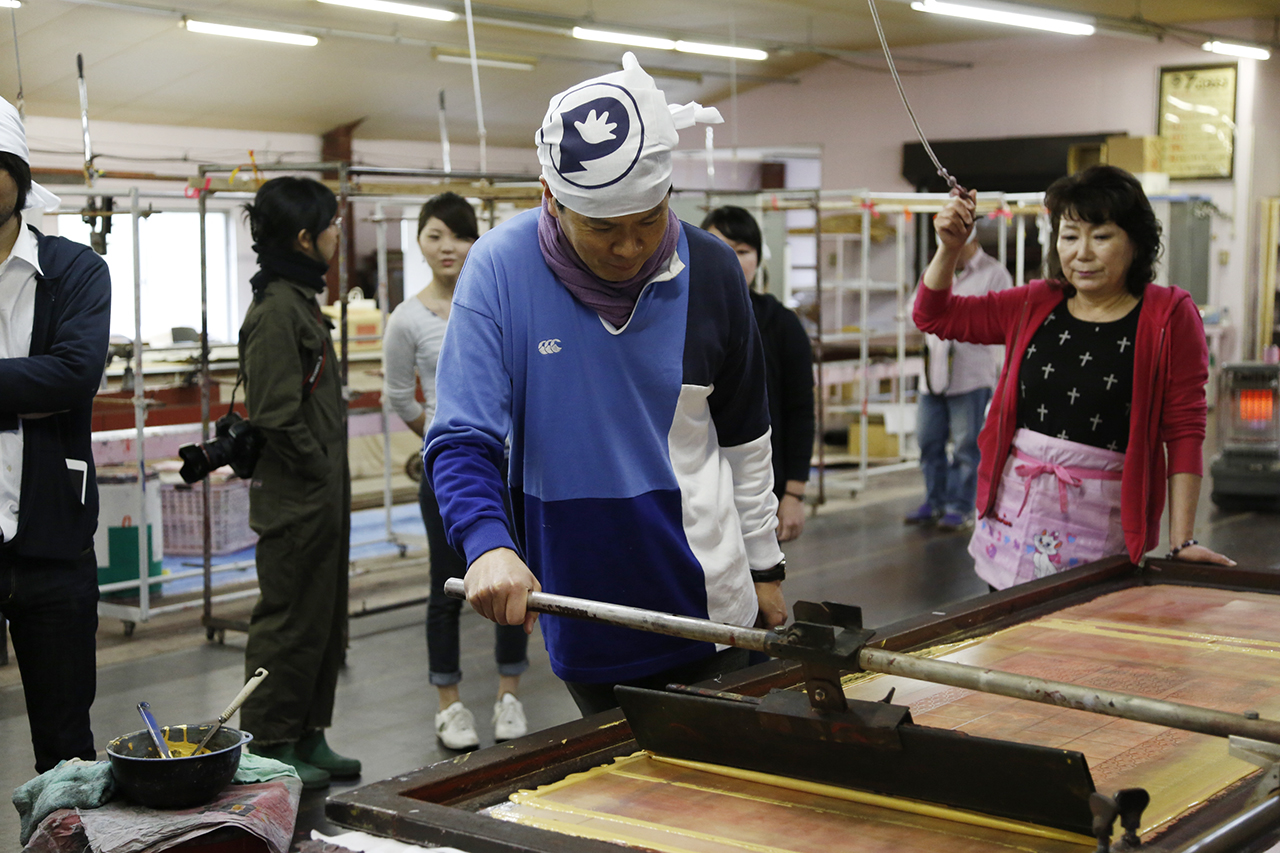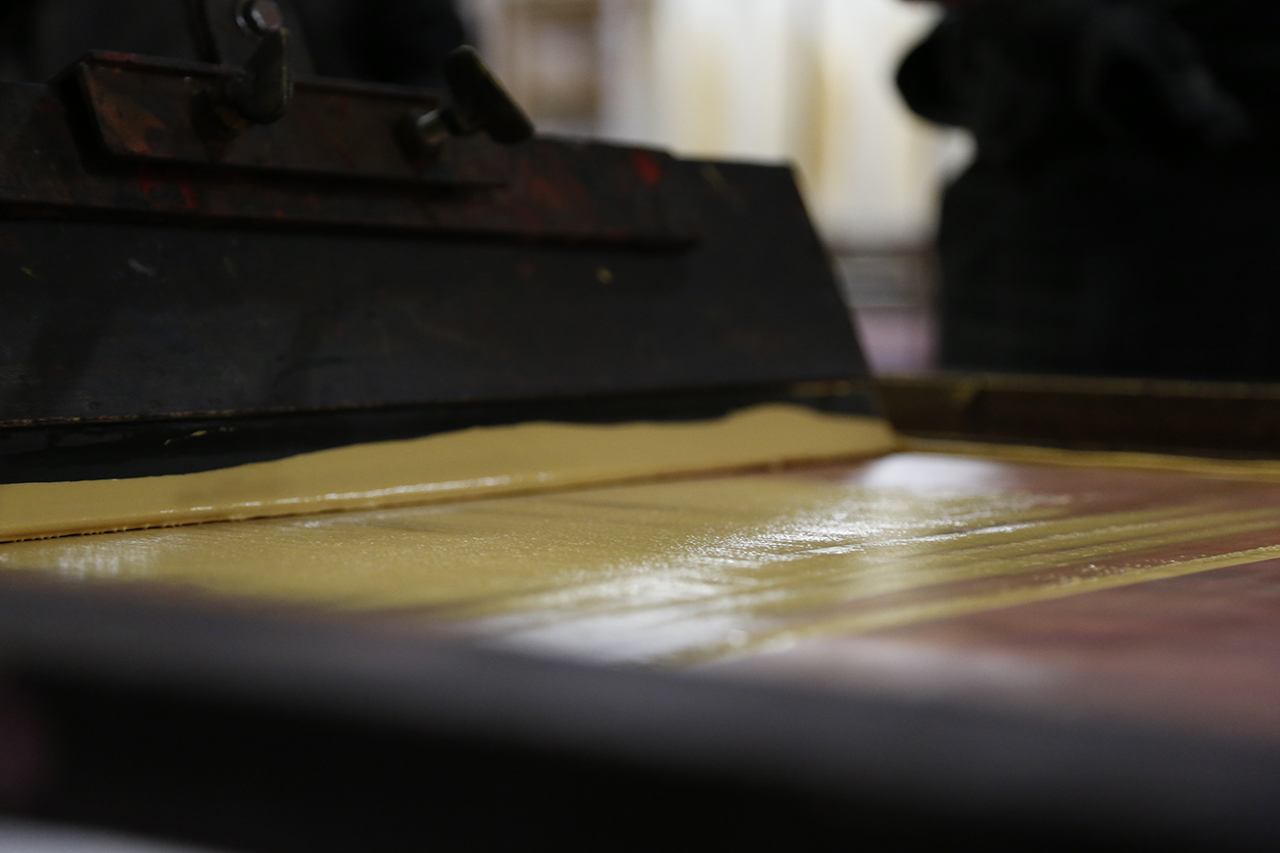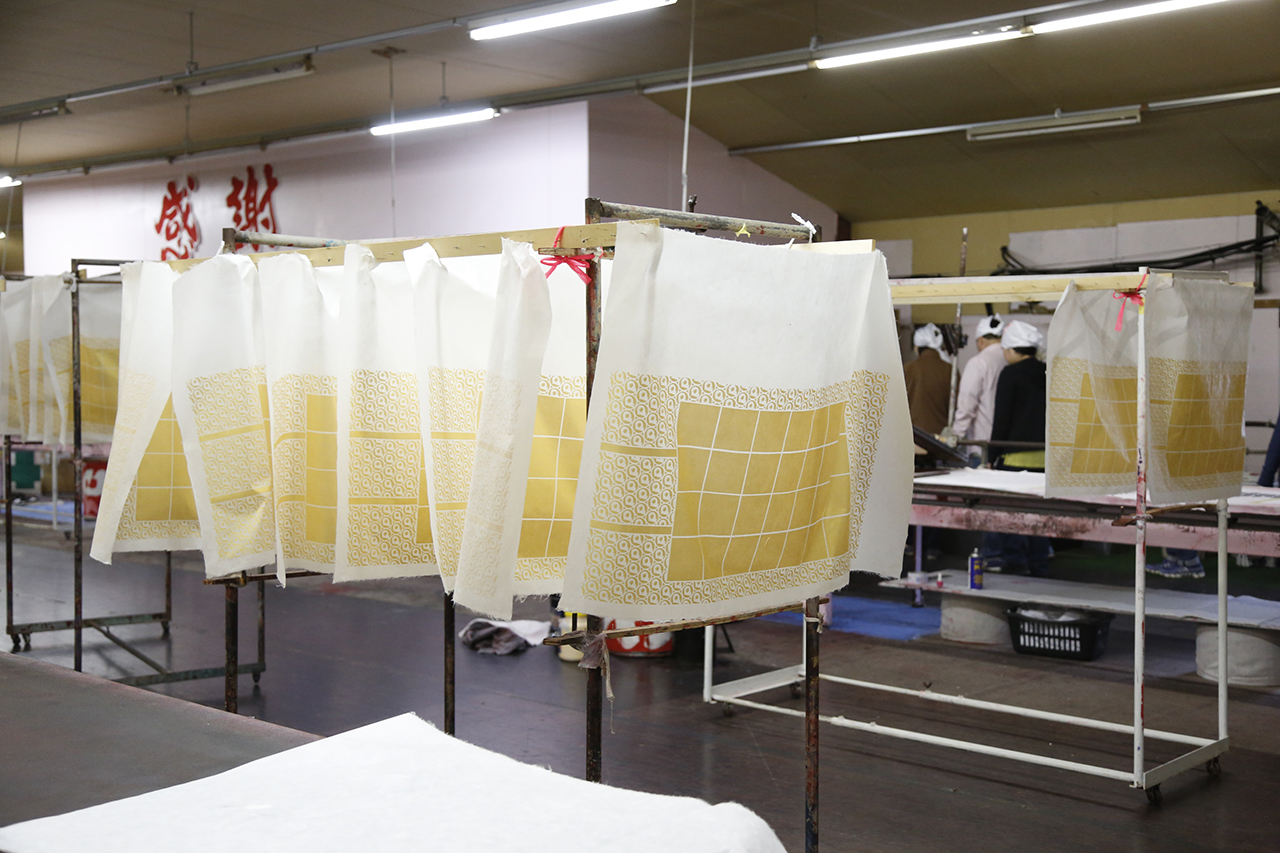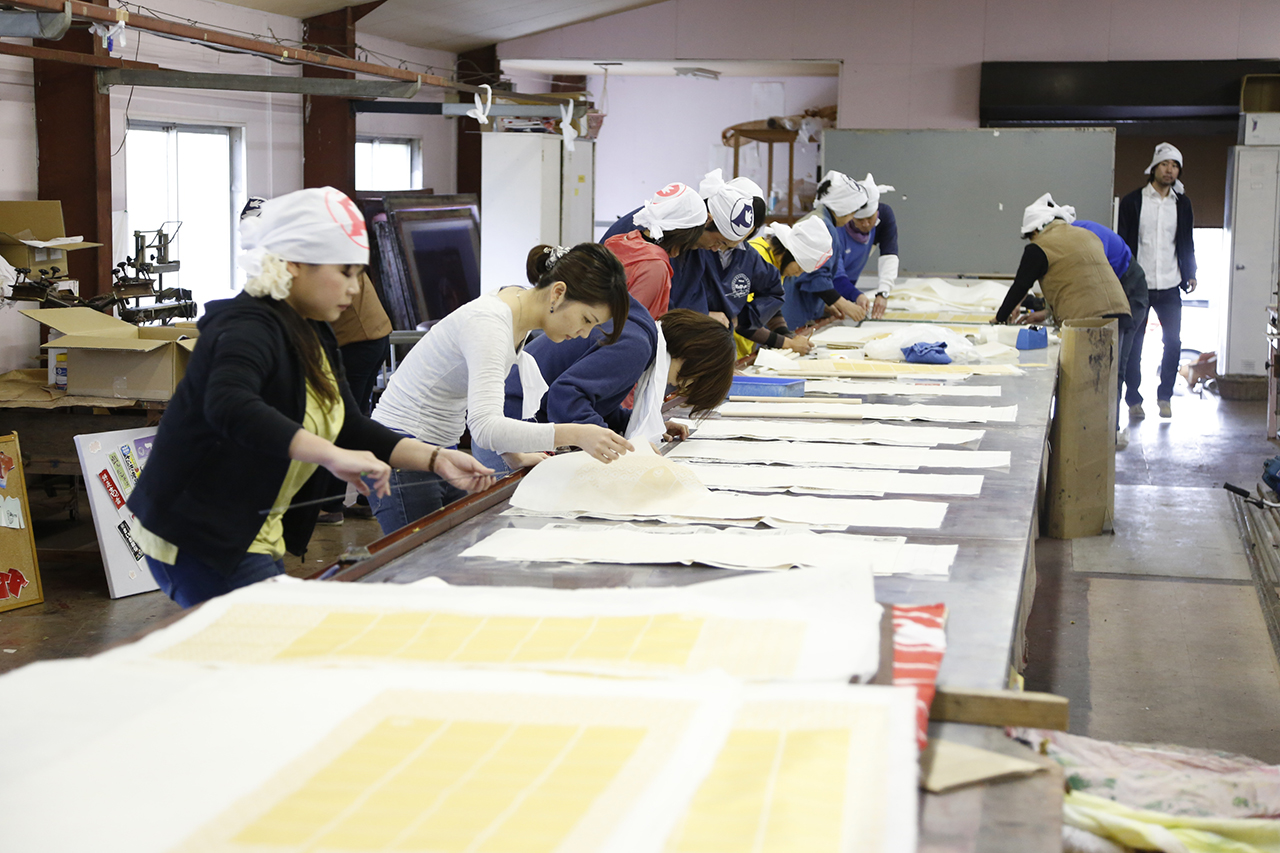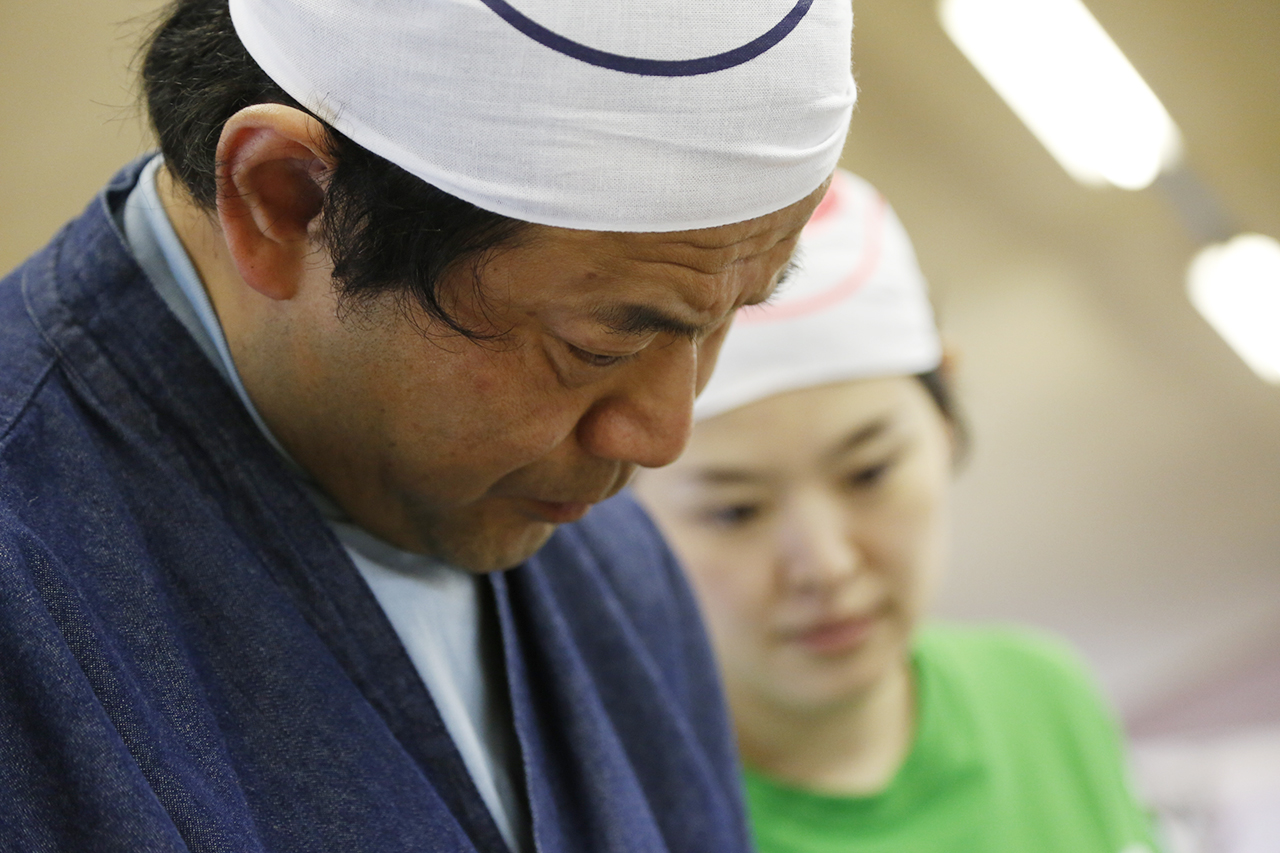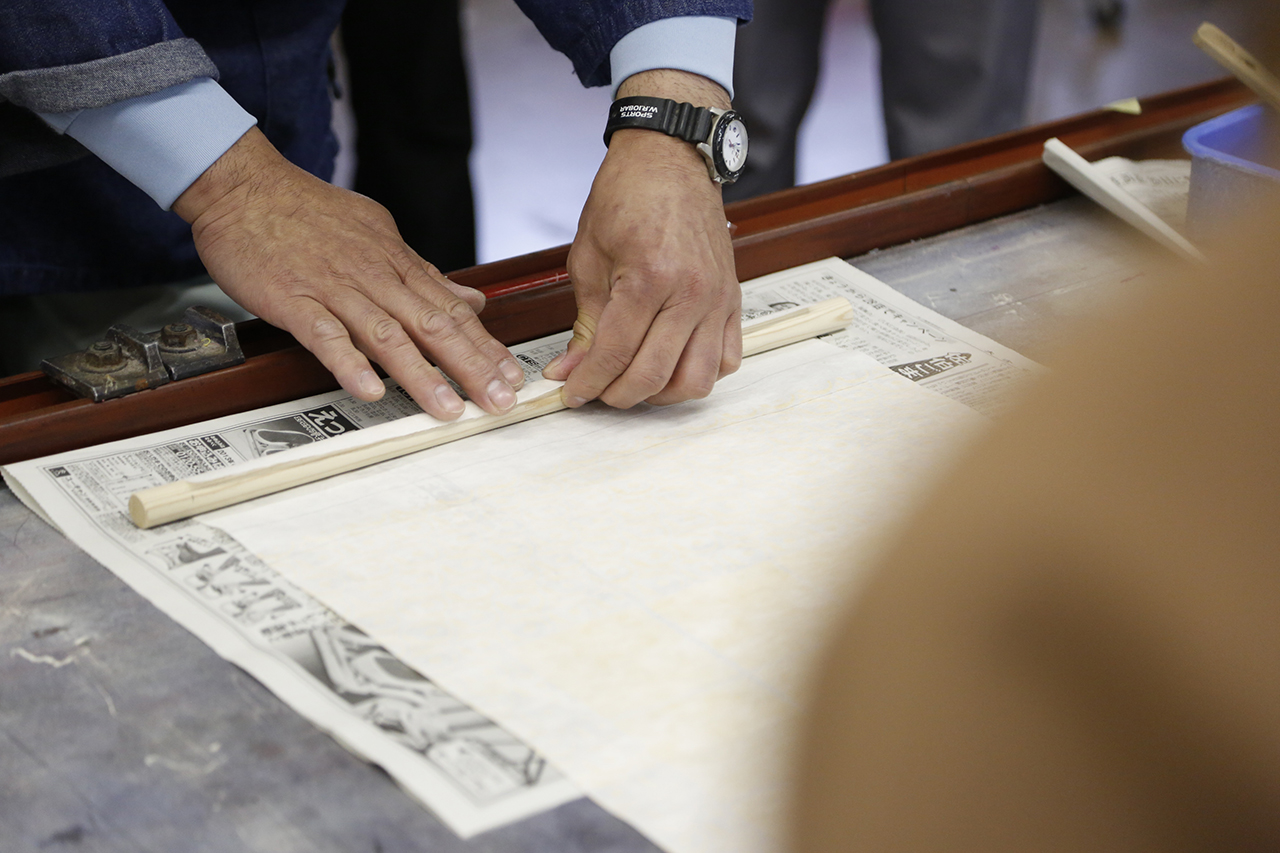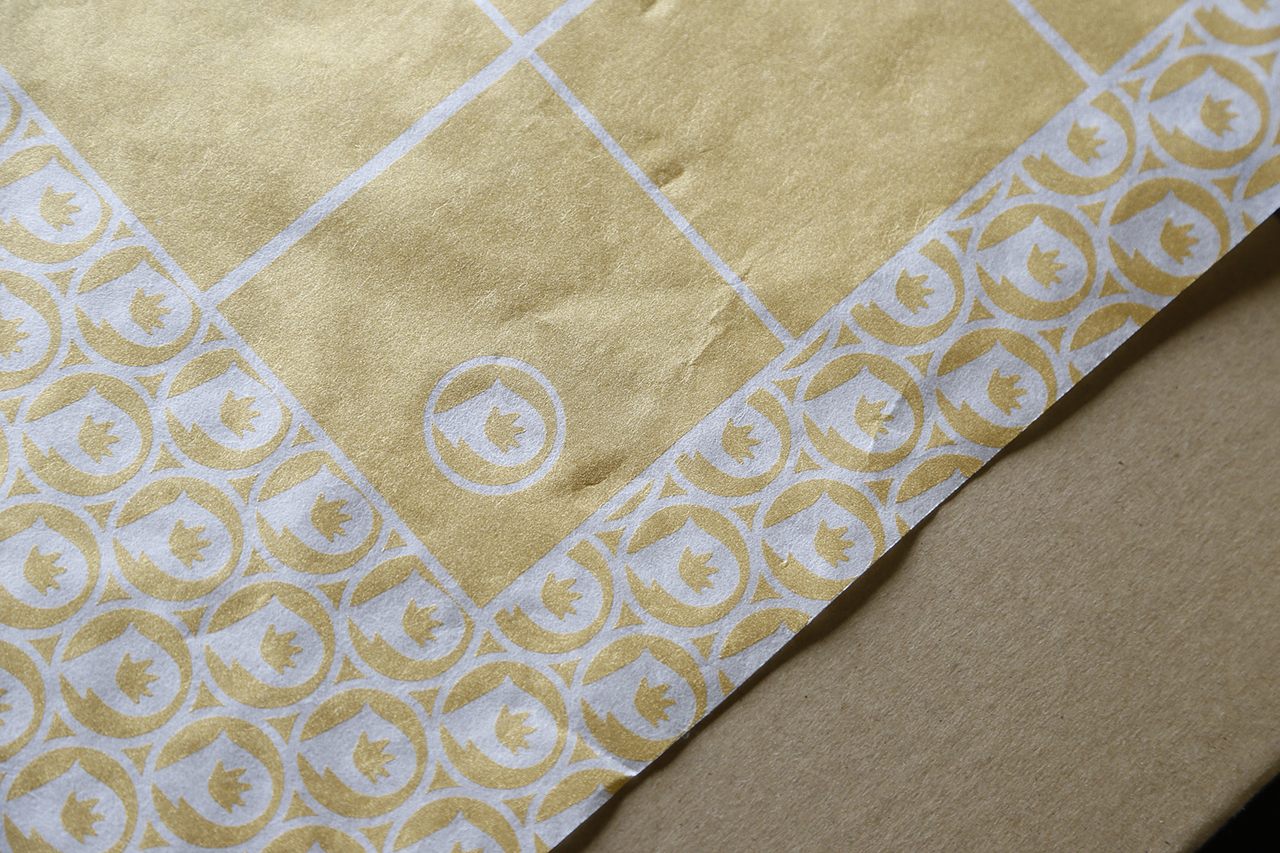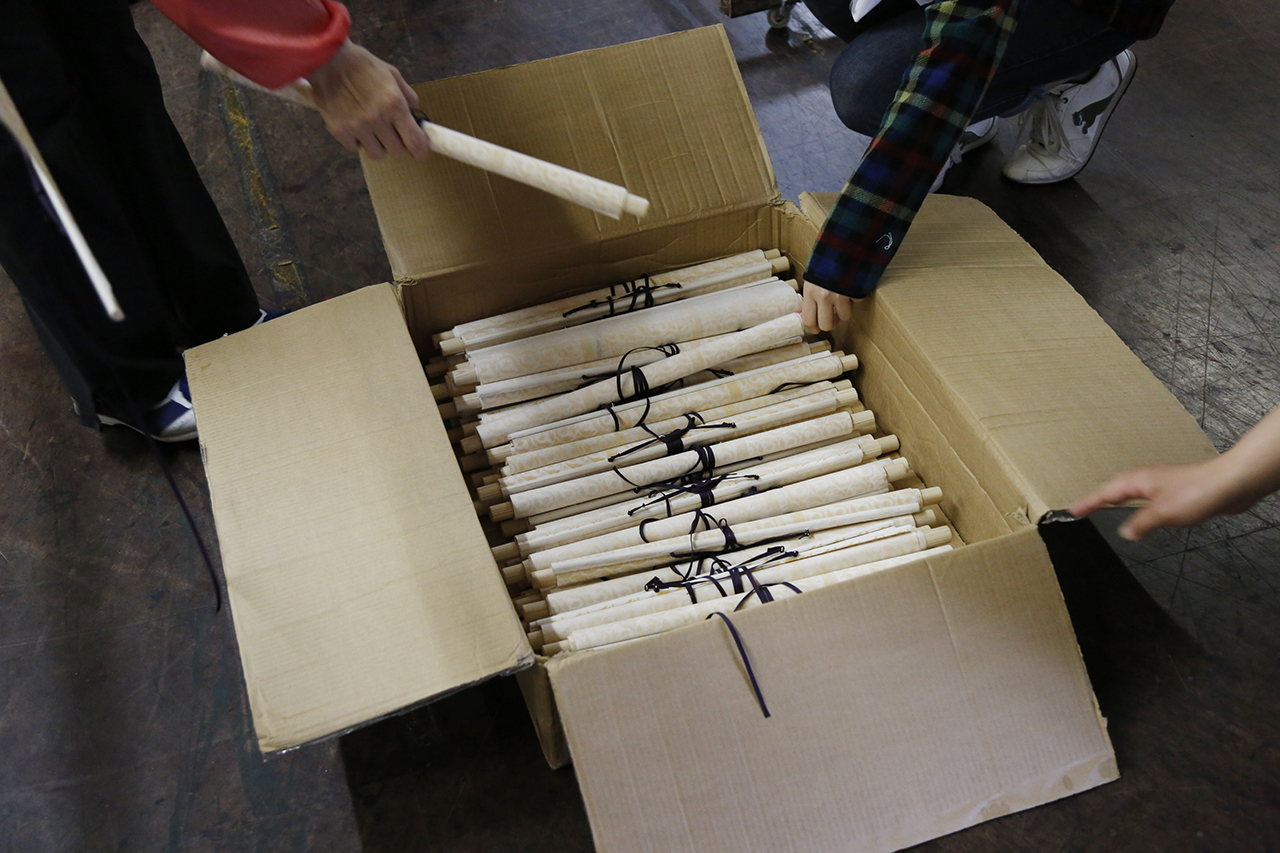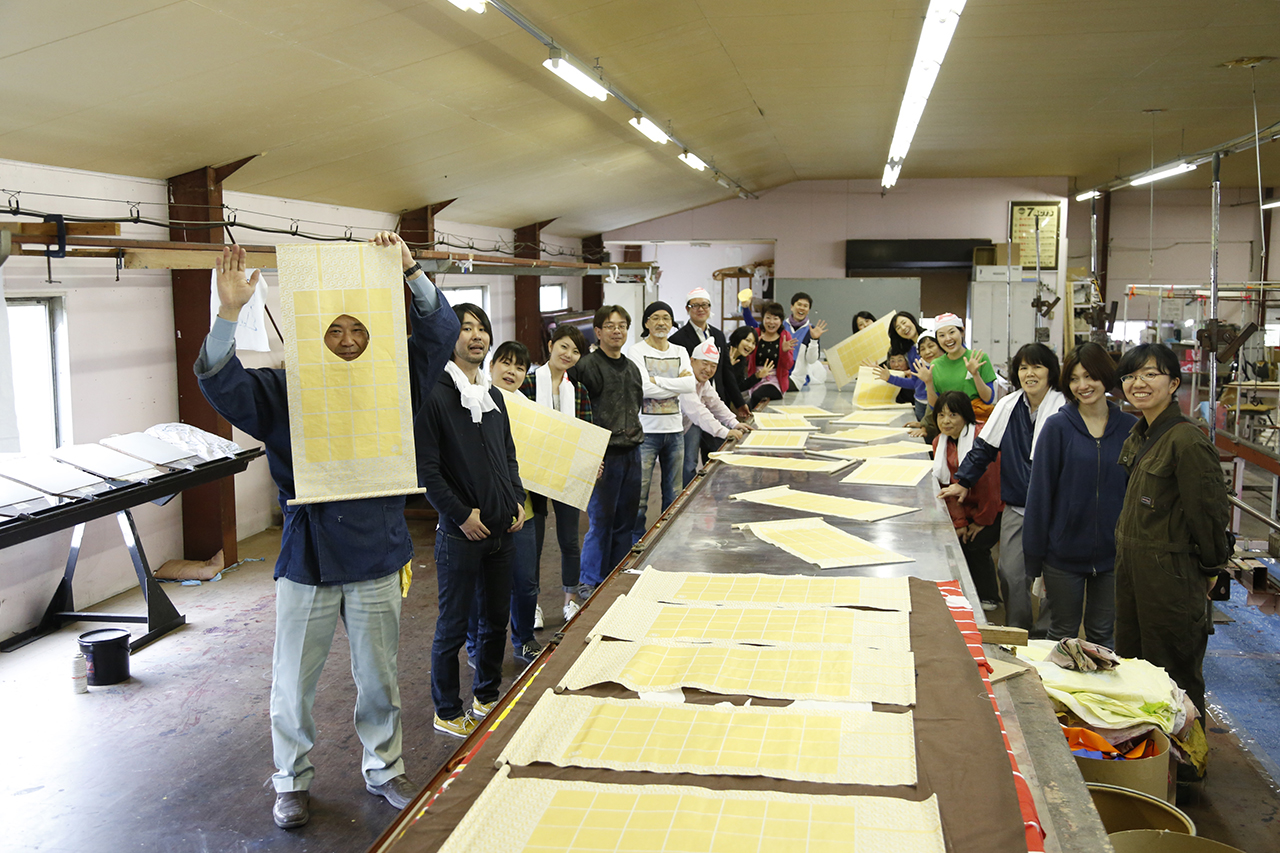 We had a workshop of making KAKEJIKU (a Japanese hanging scroll) at COSMO printing company in SAIKI.There were about 20 people participated.Kaoru Nakanishi, President of COSMO, gave us a lecture about silkscreening.We used golden color to print on the handmade Japanese paper.Hiroki Shutoh, Japanese Interior Decorator, taught us how to make Kakejiku. He is a master of Japanese traditional materials.We made a lot of KAKEJIKU for children in Burney.I support you from SAIKI. Let's Enjoy Chara-Rimpa!!
シルクスクリーン製法による、オリジナル用紙作りを行いました。和紙にシルク印刷実施100枚&掛け軸仕様への工作作業でした。オリジナル用紙とは《こども用絵画教材(用紙)》で《掛け軸》を模したデザインです。
B: Making Character Pose Card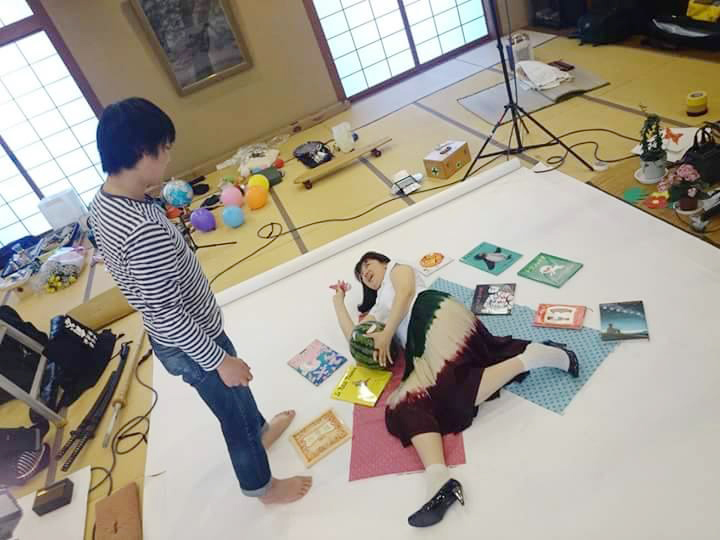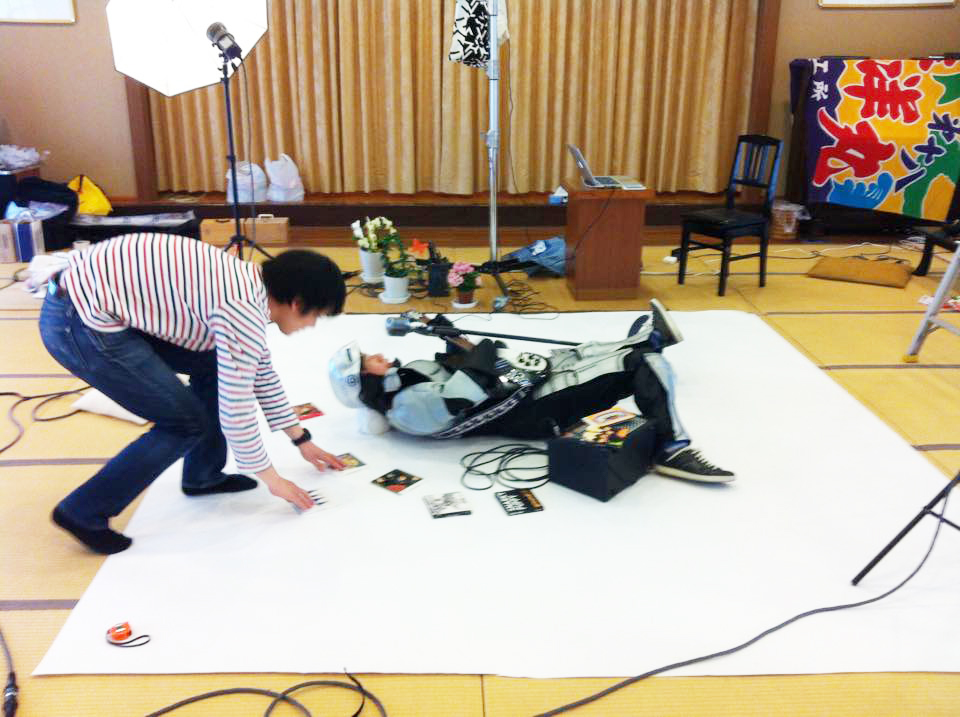 30 People in Saiki city came to be models for kids in Burney in California.
C: Pre-Workshop in Saiki, Japan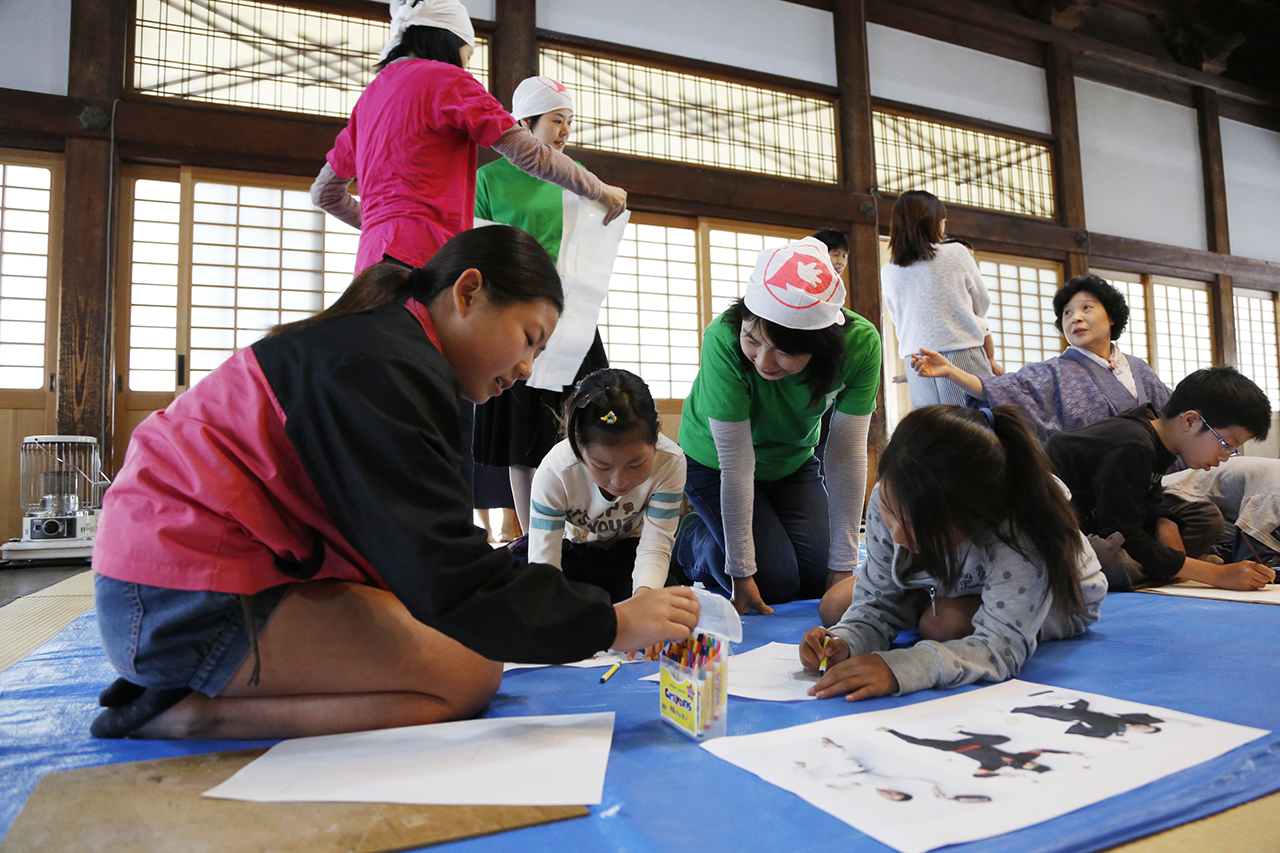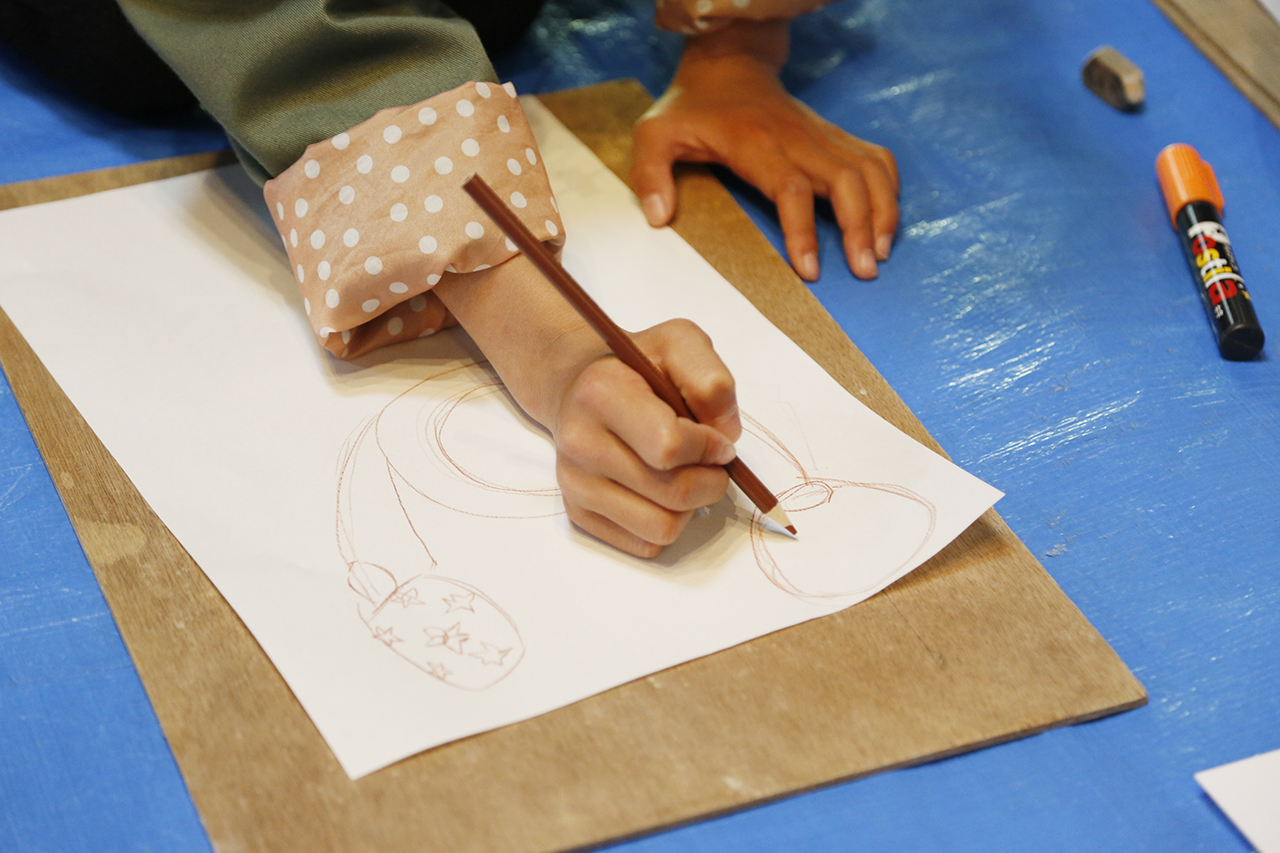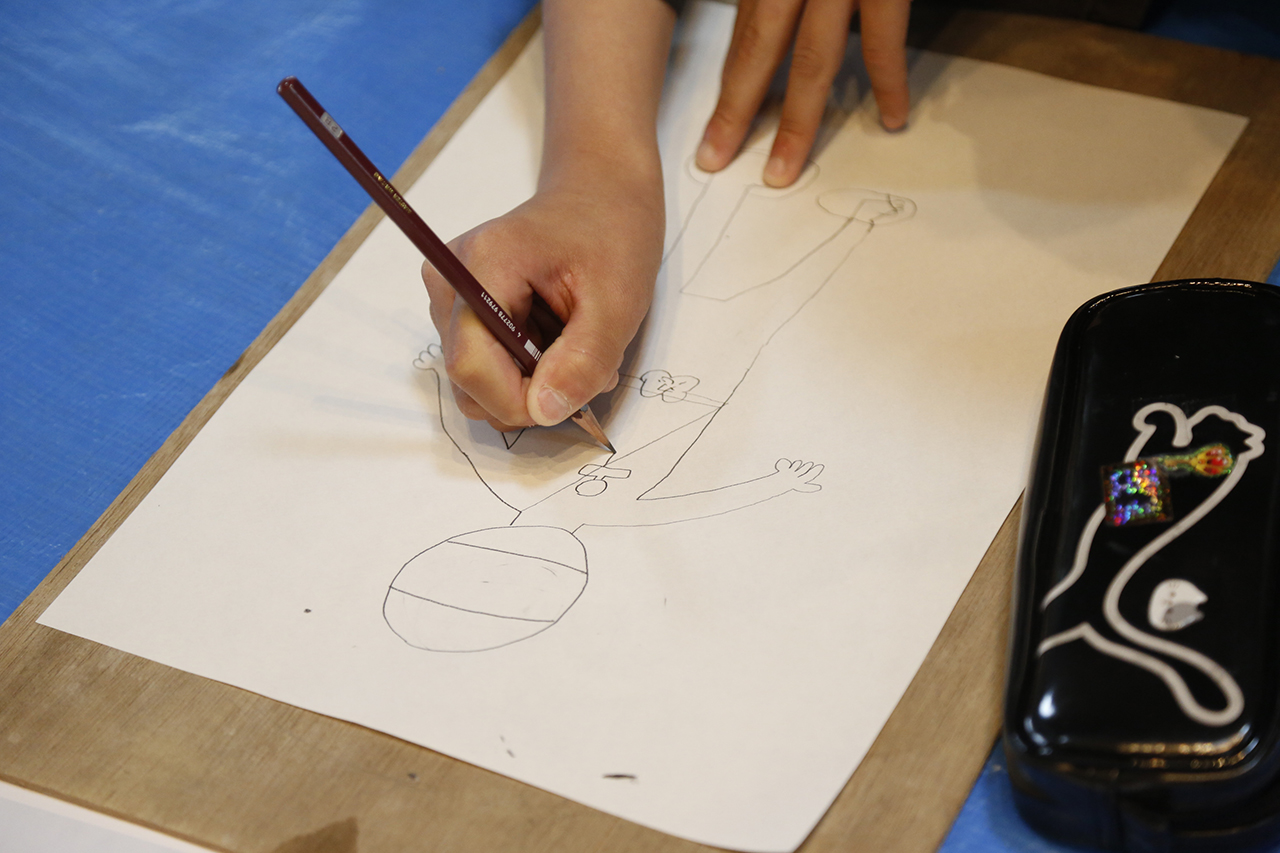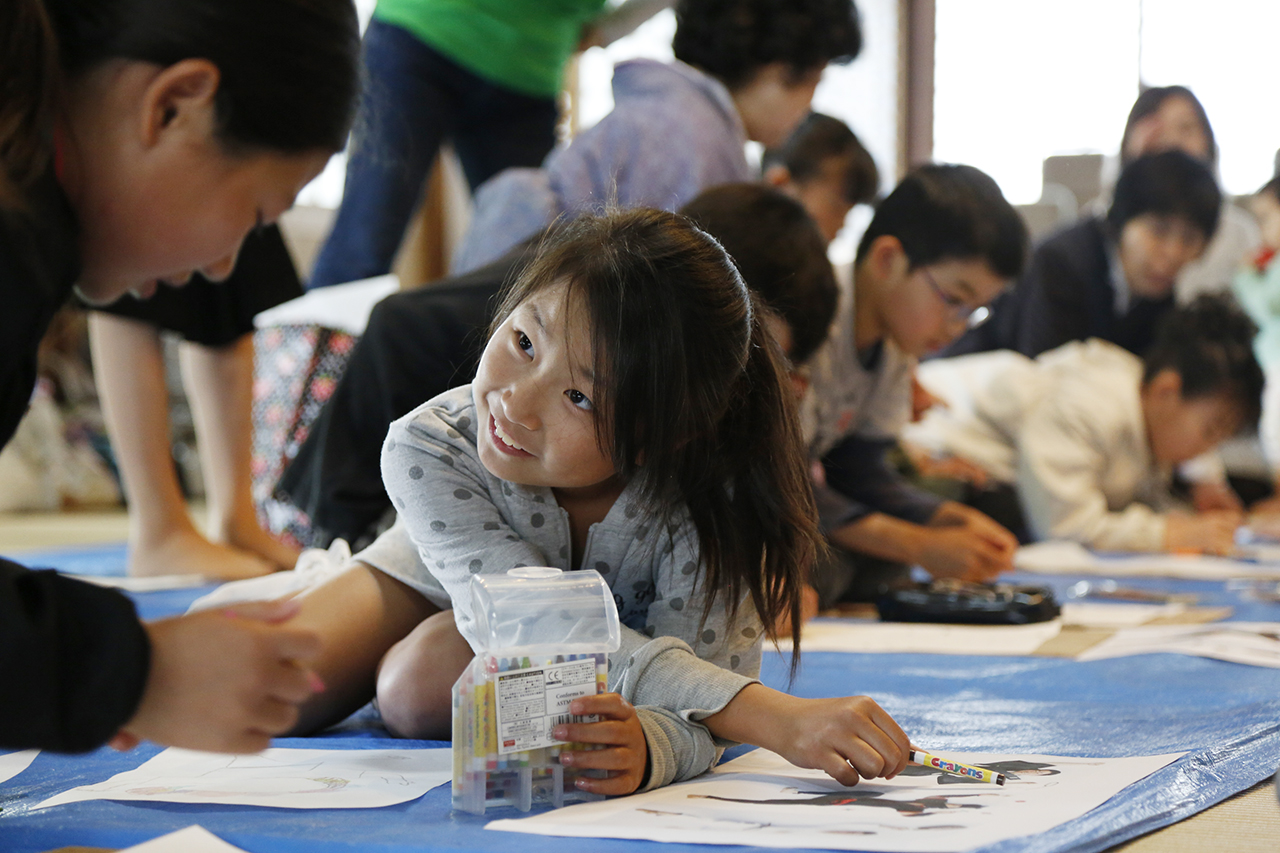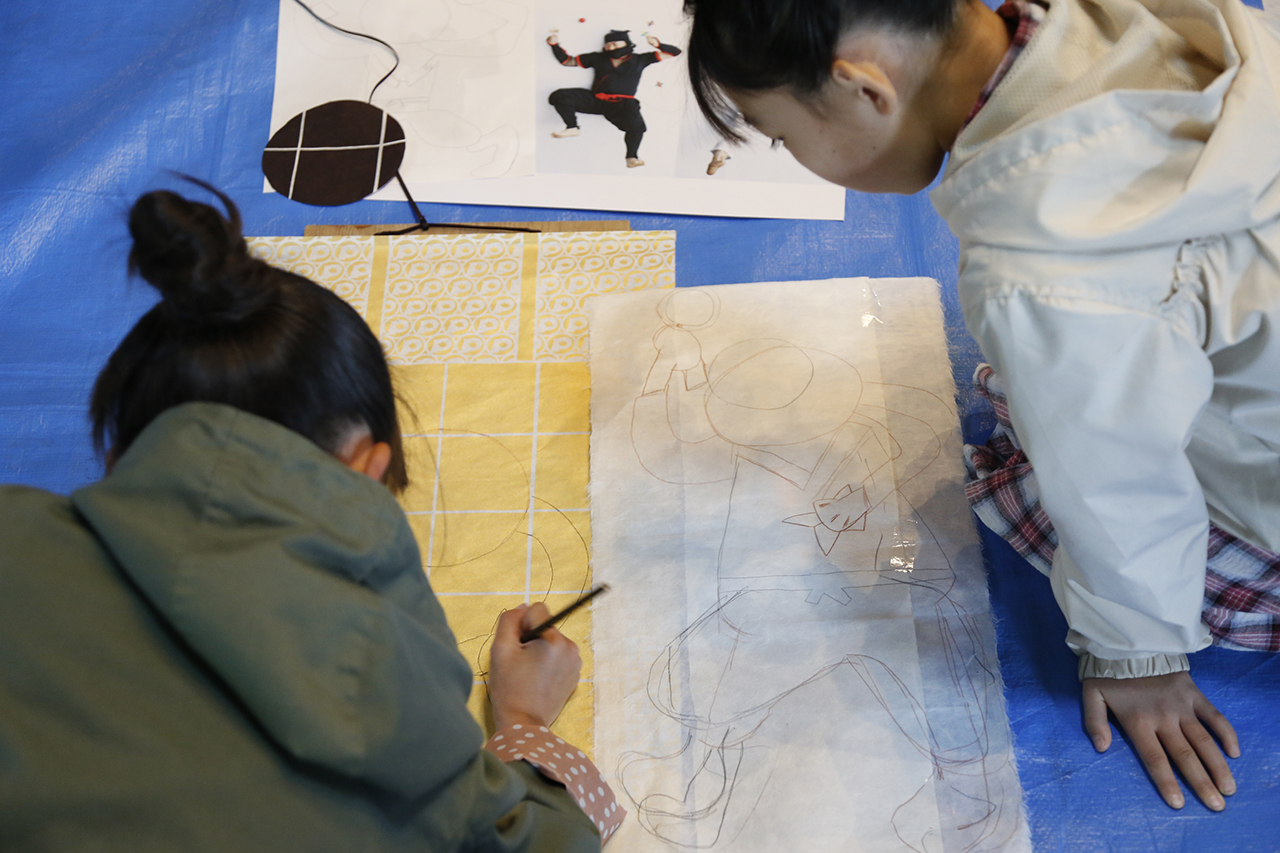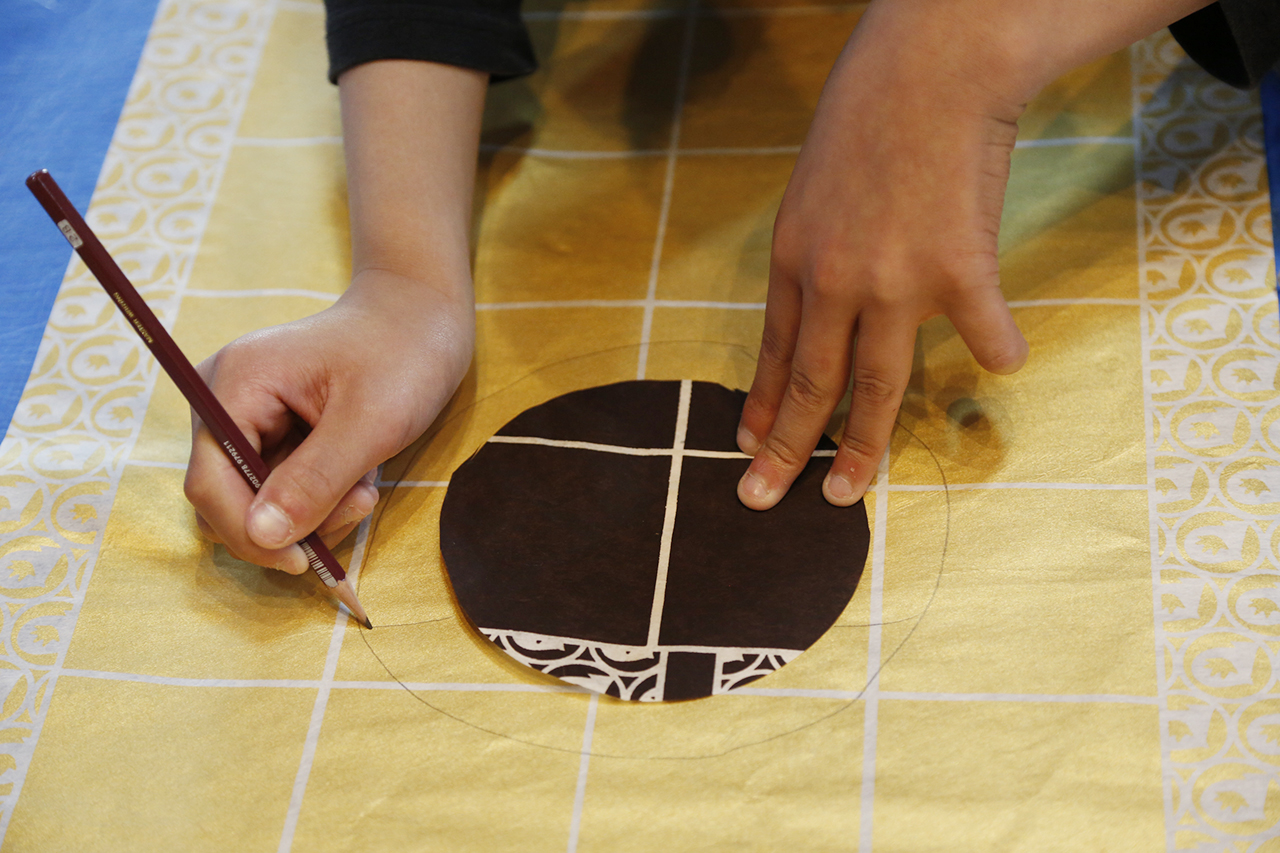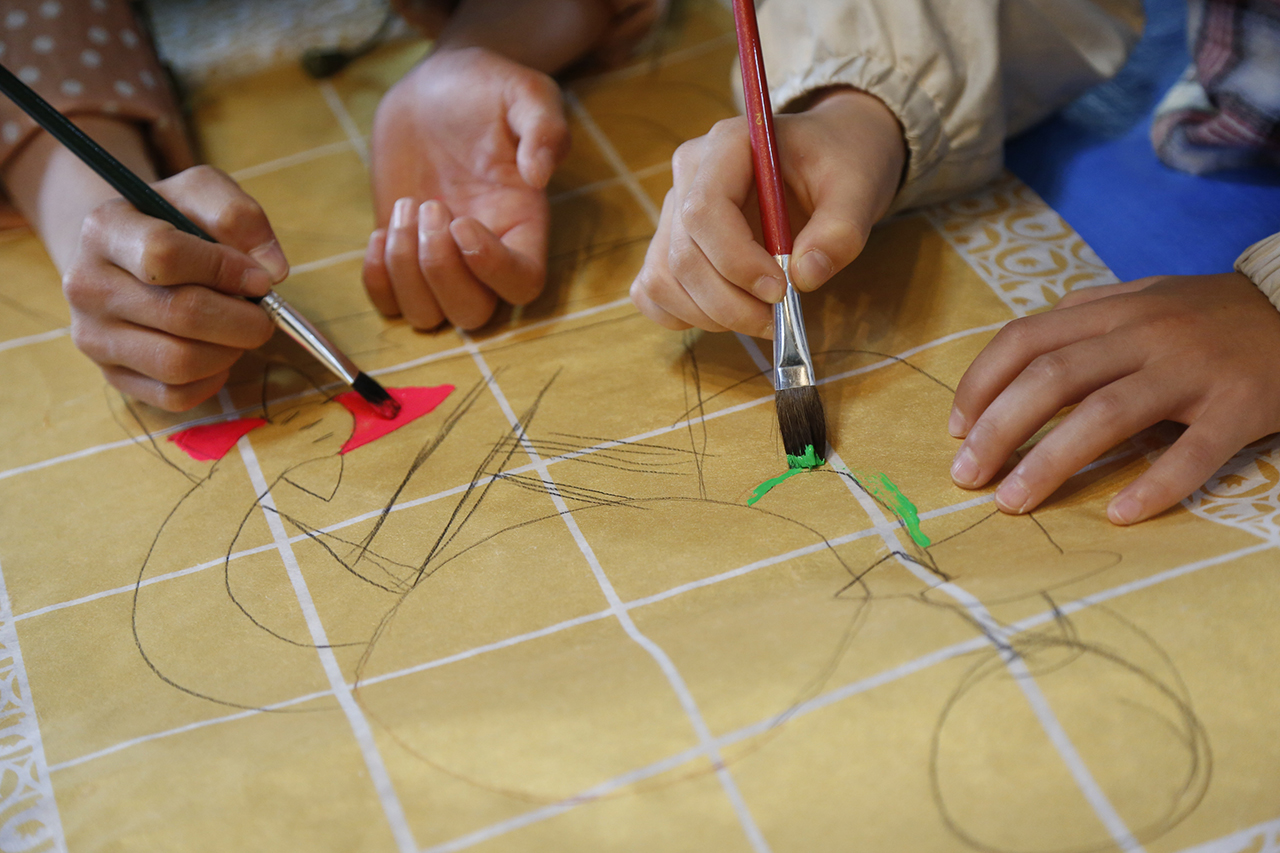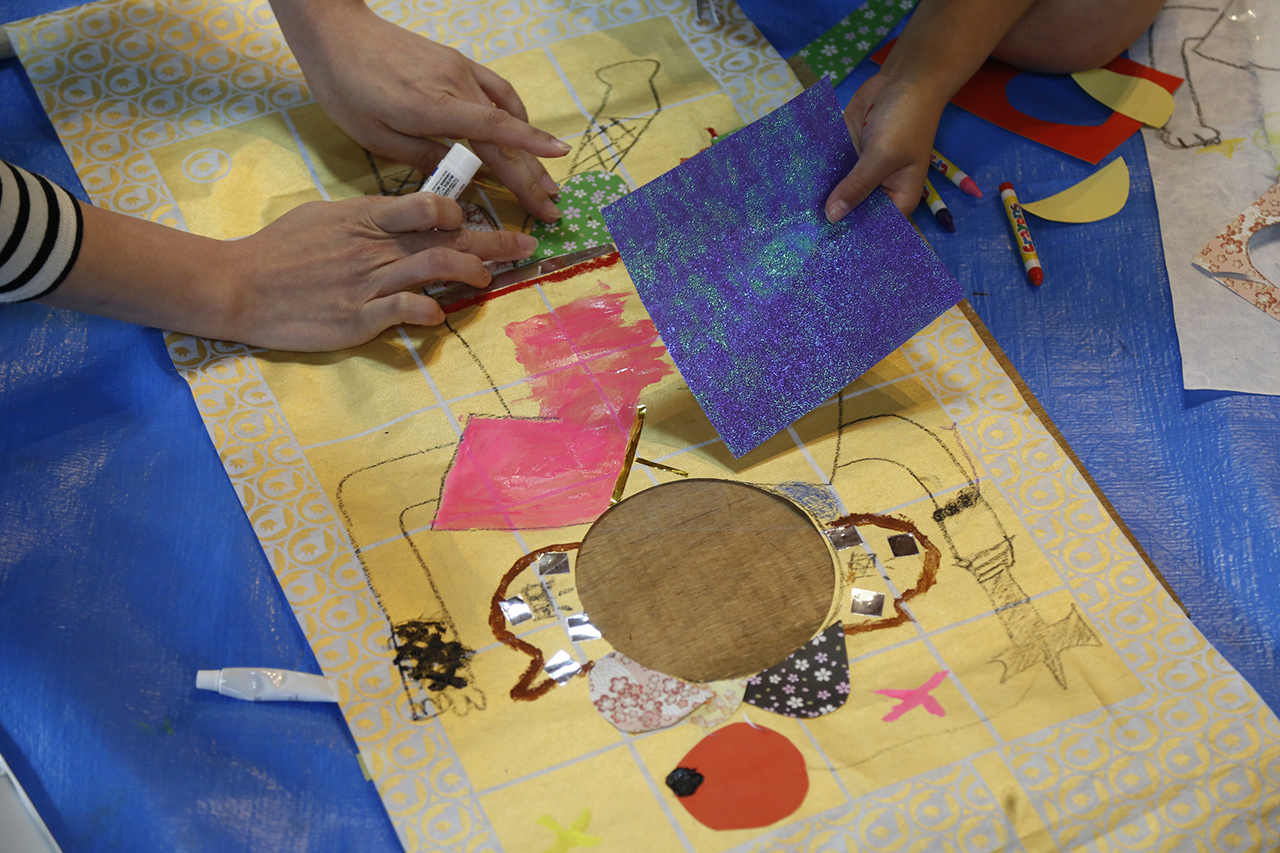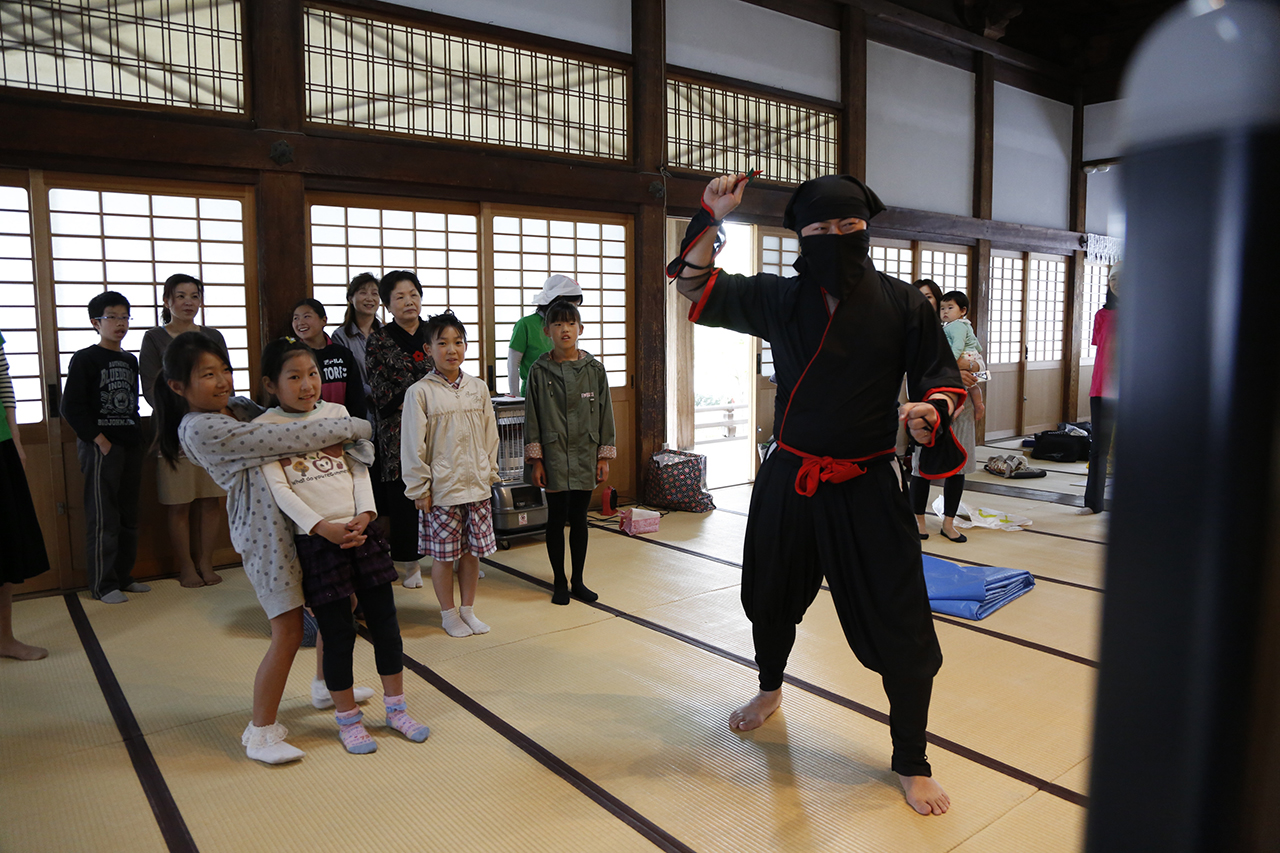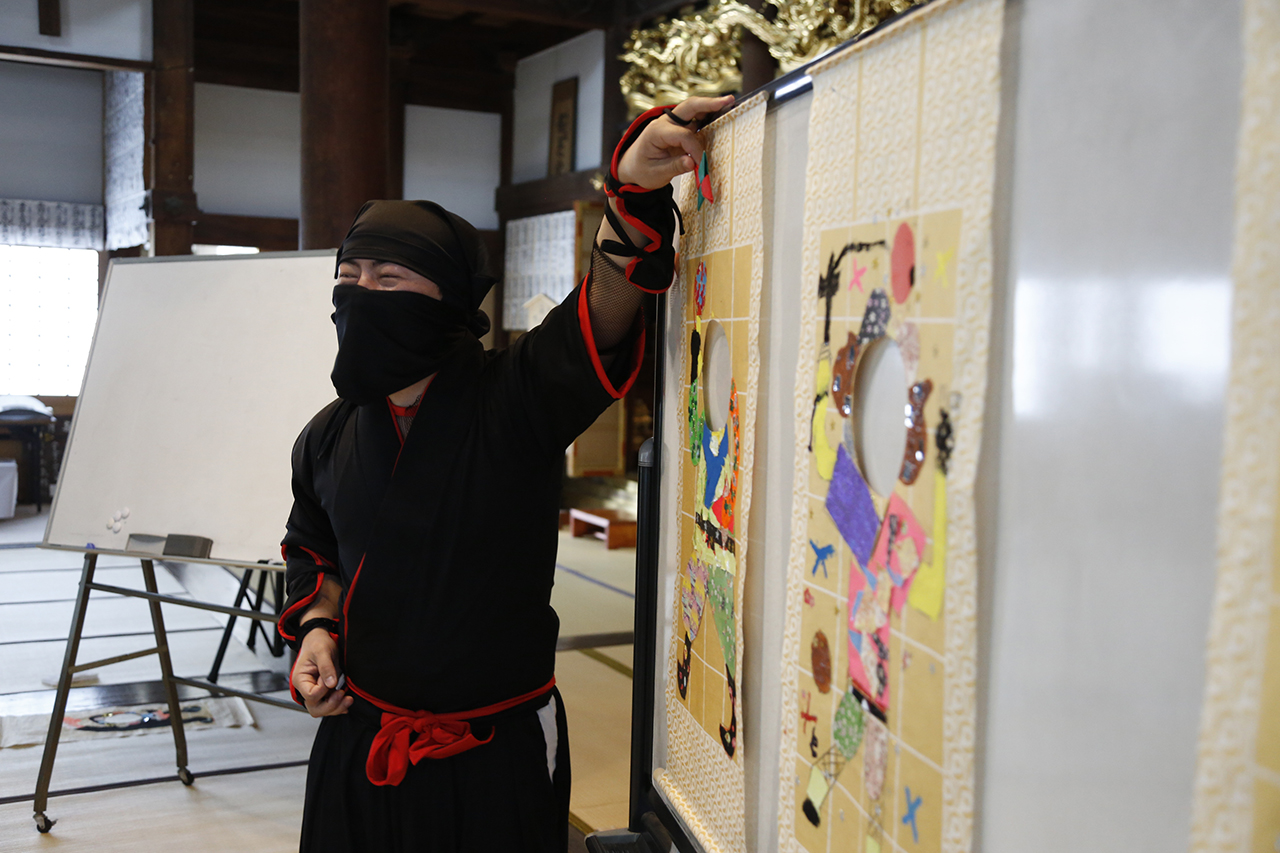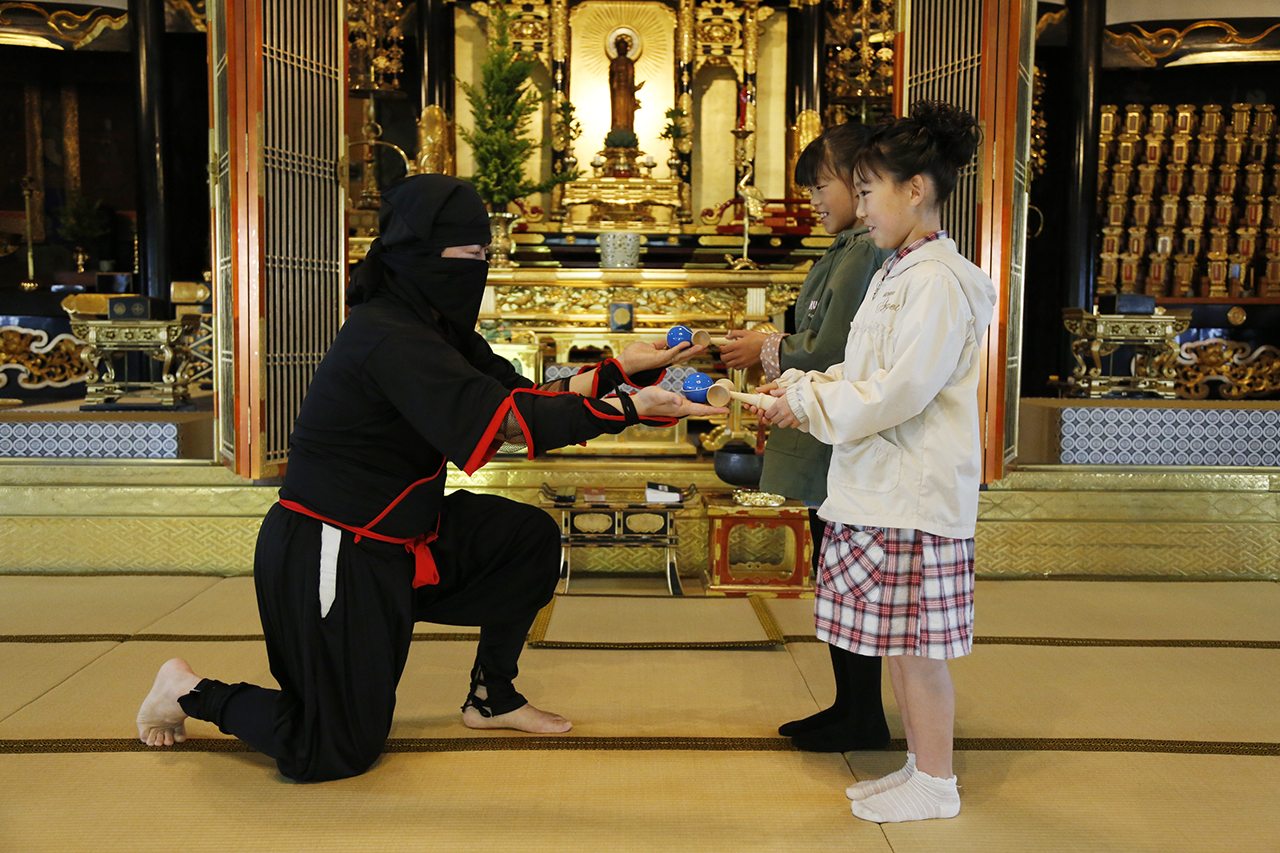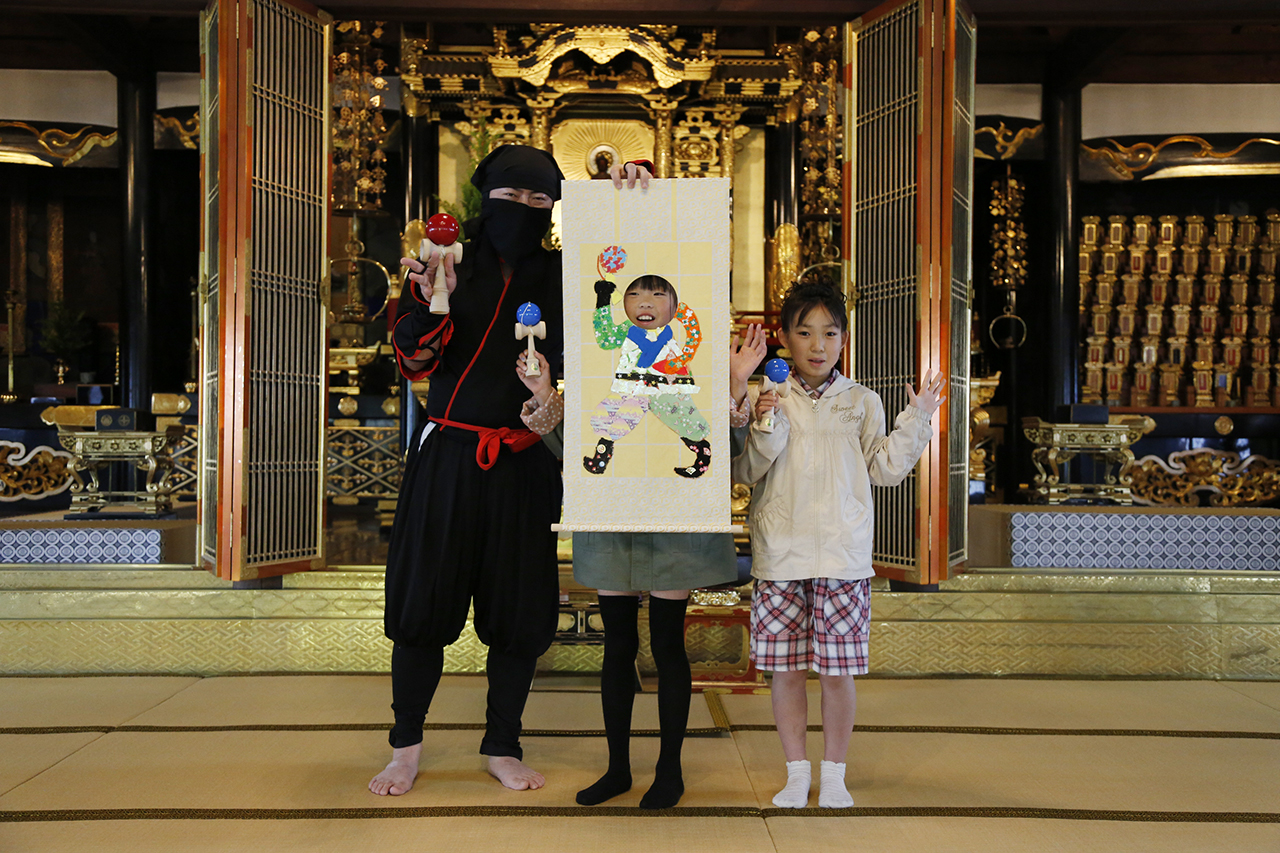 D: What is KAKEJIKU anyway?
E: Workshop in Burney, California
Make a Kakejiku of an original character based on three district photo images of one person. The images that are originally made for this workshop represent different aspects of the person's life.